Okay, it's been another week and I have written no new reviews. So to forestall the danger of falling way too far behind, I am just going to do some mini-reviews of what I've read since last I posted a real update.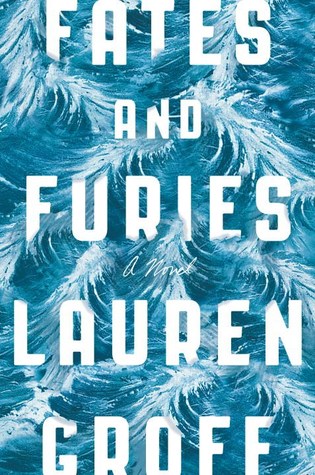 Title: Fates and Furies
Author: Lauren Groff
Genre: Fiction

Rating: 4.5 / 5

This was one of my selections for book club and I think I'm the only person who liked it. Or at least, people seemed to dislike this one a lot. I kind of get it. The beginning was slow and did not grab me at all, and I found the writing style a little pretentious and somewhat frustrating. However I do have patience for a story and by the end of this one I thought that Groff's mission had been well accomplished. I find myself thinking of it often and wish I could talk to more people about this book. There's a lot here. I liked how the story was both very specific but also archetypal in some ways. Great characters. Mark West wrote a good review of it over at 3:AM Magazine.
Title: Race to Incarcerate
Author: Sabrina Jones & Marc Mauer
Genre: Nonfiction / comics

Rating: 3 / 5

I got this book in preparation for a trip out to Washington, DC in which I lobbied for an end to mass incarceration. Although I'd already read The New Jim Crow by Michelle Alexander and loved it (Peter even brought a couple copies of it to give to our legislators), that was over a year ago and I thought I could use a refresher. I also loaned it during the plane ride to a couple of the people traveling with us. The book is really short–just barely 100 pages–and perhaps too simplistic for my liking. However I think as an introduction, maybe for teens or those who aren't wiling to invest hours in reading more "academic" books, this is worthy. It is a "graphic retelling," and I really liked the art. In any case the people I loaned it to really liked it.
Title: Kitchens of the Great Midwest
Author: J. Ryan Stradal
Genre: Fiction

Rating: 3.5 / 5

I read this as part of the Seasonal Reading Challenge–it was on the Tournament of Books long list. It didn't make it to the short list and I can't say I'm too surprised. It was definitely an enjoyable read and a cute, somewhat realistic, somewhat hopeful story. I would read another book by the author. The thoughts I wrote down about it got lost in the trip and unpacking and I have long since removed all my page flags and given the book back to the library so I'm going to have a hard time articulating exactly what it was. I think the main gist of it was that the book felt somewhat superficial. I think I remember writing down that too many of the women characters (and some of them) felt like cliches to me. Also due to the narrative structure there was a lot of hopping around so we didn't get the fully developed characters that I love. Still though–3.5, that's a perfectly respectable rating from me!
Title: Not My Turn to Die
Author: Savo Heleta
Genre: Memoir

Rating: 4 / 5

Savo Heleta was a preadolescent/young teen when the former Yugoslavia started to crumble. He was a Serbian living in the Bosnian, Muslim-controlled city of Goradze. It's an interesting position to tell a story about Bosnia from because a lot of what you hear about that conflict tends to have a lot to do with Serbian nationalism, which means Serbian aggression–typically against Muslims or Croats. You don't really get an idea of that somewhat unusual position from reading this book, though, because it really doesn't go into the history of Yugoslavia or ethnicity in the Balkans at all. Instead, it is like it says–memoirs of a broken childhood in Bosnia. Reading this made me really want to learn more about the conflict in Yugoslavia, but I'm glad the author didn't spend a lot of time on it. Instead, it is a simply written (English is not his first language and as far as I can tell he didn't utilize any "co-authors" or ghost writers or anything) account of how he, as an 11 or 12 year old child, experienced the war. If he had offered more of a history, we would have lost the perspective he was writing from. That perspective is mostly confusion–having been raised in a very integrated and peaceful city, and being a child, Savo himself didn't understand the long ethnic history in the region when the war broke out; to him, Goradze was a very safe place and many of his and his family's close friends were of other ethnicities. His family felt so confident about their good relationships with neighbors and other community members that they decided to stay in Gorazde rather than flee like many Serbians did. And of course the town was soon under siege and they were being shelled by fellow Serbians (since it was a majority-Muslim city) as well as being intimidated, threatened, harassed, and likely almost killed by Muslims, people who were once friends. From Savo's point of view, the war seems completely senseless (which, of course, I think accurately reflects the reality), and this is why I think it was a good choice to leave out more of the "historical" aspects of the conflict. It would have taken away some of the confusion, horror, and hurt that people were actually experiencing by explaining it in geopolitical terms (which, don't get me wrong, also absolutely has its place). It really highlighted to me that even people who had lived in the region their whole lives (his parents and grandparents) were not really sure why this was happening and were not expecting it. It was a pretty engrossing read and I read it very quickly.
Title: Lena Finkle's Magic Barrel
Author: Anya Ulinich
Genre: Graphic novel / comic

Rating: 3.5 / 5

This felt really autobiographical though honestly I have no idea how much it actually is. I liked the art, though at times it was a bit text-heavy for a graphic novel and the spreads were not as creative as some I have seen. Still though, it was solid. It wasn't super relatable to me since I've never done the online dating thing, I don't have kids, I have no "Orphan" (her name for this guy she meets who totally sucks her into his world and she's totally in love with him and then he dumps her for no reason; according to this novel, "everyone has an Orphan" at least once or something). So reviews of it that say it's super funny–I mean, it didn't make me laugh, although I did find it humorous. It was totally worthwhile and was pretty poignant. More than anything I liked learning about Lena through her past and her kids and her "immigration experience."
Title: The Empathy Exams
Author: Leslie Jamison
Genre: Essays / nonfiction

Rating: 4.5 / 5

In this mostly excellent collection of essays, Leslie Jamison talks a lot about the landscape of feelings/emotion, especially how they relate to other people or how they are viewed in our society. I say "mostly excellent," just because there were a few that didn't quite hit the mark for me (I suppose any collection is like that). Also, and this is admittedly my fault–I'm used to reading essays singly, online or in magazines–but after reading a few essays back to back, her tone and writing style started to kind of… grate. If I had read these one at a time, with breaks between, as they were published and as they were likely intended to be read, I'm confident that I wouldn't have had this problem. As it was, though, sometimes her writing and ideas seemed tinged with a bit of try-too-hard and it began to feel slightly tedious. I did suggest three of the essays in this collection to one of my reading groups, and there were four additional ones that I would have recommended if I hadn't been worried about overdoing it on a single author. Overall I was really pleased I decided to check this one out (total impulse–it was in the sorting area of the library, having recently been returned; I thought it looked interesting and my backpack was light so I took a chance). I will definitely be looking for more of her writing and actually feel like I should be reading collections of essays more often. You can read one of the essays I really liked, "The Devil's Bait," online here (you can even download a nice PDF).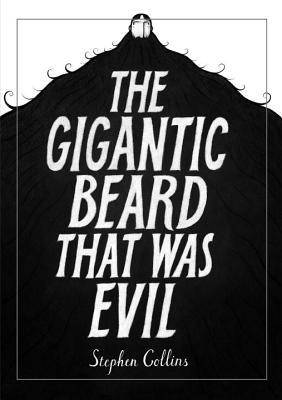 Title: The Gigantic Beard that Was Evil
Author: Stephen Collins
Genre: Graphic novel / comic

Rating: 4 / 5

I really liked this one. The version I got was pretty large. This was great because it meant I could really appreciate the artwork, which was often beautiful. There were also some really creative spreads and pages in here. The text was pretty minimal–this book let its illustrations do a lot of the lifting. Still, the words that were there were great. I ended up copying out quite a few passages–in proportion to the actual number of words in the book, it was definitely more than any other book I've read lately! The opening of this book is "Beneath the skin of everything is something no one can know. The job of the skin is to keep it all in and never let anything show." But one day a gigantic evil beard explodes from the main character's face… It's really about how people really try to manage everything, and make everything "tidy" (the book is always talking about "tidiness"), sometimes to their detriment. Anyway it was enjoyable and I recommend it!
Title: Perfume: Story of a Murderer
Author: Patrick Suskind
Genre: Fiction / historical fiction

Rating: 3 / 5

I have a lot of thoughts about this book, probably too many for a mini-review. I'm hoping to get Peter to watch the movie with me and then maybe we can talk about it. I really appreciate it as a piece of writing–I don't know how talking about scents can sustain a novel so well, but I guess the author and translator are just really good at their jobs. I don't really go into spoilers in my review which means I'm pretty limited in what I can say but I thought some of the themes were really interesting. Unfortunately I felt like there was too much sexism–not in the way the characters treated women (which, obviously), but in the way the author handled them–almost every single one, even tiny periphery ones, were pretty horrible stereotypes, and if they weren't then they were exceptional beauties. They didn't get any agency or voice and if they got any characterization at all, it was negative (you could say the same for most of the men, that their portrayals were on the whole negative, which is mostly true, but at least they were presented as people). The writing was beautiful and I'm hoping Peter will watch the movie and talk about it with me because I feel like there are some interesting conversations here–unfortunately the way the author treats women prevents me from feeling too enthusiastic about it.
…Whew! Okay, hopefully now that I'm all caught up I'll have an easier time keeping it that way!